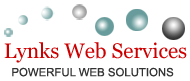 Resources
OVERVIEW OF A GOOD WEBSITE
MOST IMPORTANT THINGS FOR A WEBSITE:
Contain good content – Must have important information that people are searching for.
Must be appealing to the eye – Have a clean layout with pleasant and clear graphics.
Should have simple navigation – Make it easy for people to find information.
Optmize for search engines - Help people find you .
TOP TEN WEBSITE MISTAKES:
"Under construction" signs on your site
Visitor counters on pages
Lack of copyright statements
Overuse of technology
Passive verbs
Long sentences
Long pages
Not identifying the benefits of your products or services
Forgetting to ask the visitor to do something
Believing in "build it and they will come"

EFFECTIVE SEARCH ENGINE MARKETING
Search Engine Marketing has 3 primary objectives:
Increase sales, customers, orders, leads, traffic
Increase cost efficiency
Build the Brand
The 7 steps for pay-per-click campaigns include:
Refine Keyword Bids in pay-per-click ads

Select the Right Keywords

Use Specialized Matching Options

Leverage Contextual Campaigns

Monitor Against Click Fraud

Other
www.shopincanada.com - directory of sites